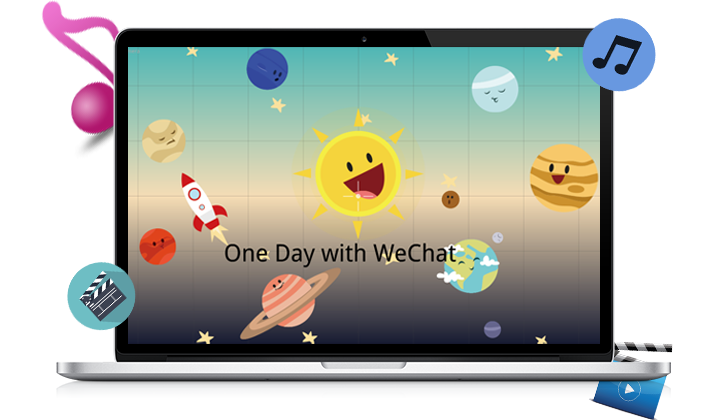 After an exciting and inspiring vacation you will undoubtedly feel like sharing your experience with your friends and family. One of the best ways to do just that is by creating a video presentation that you can share directly, or via social media.
While you may not be very sure about how to create a video presentation – all you really need are photos from your vacation. Odds are you would've snapped quite a few photos and maybe even recorded some video – so you can easily use those to create a presentation.
Start by going over the photos and videos of your vacation and selecting the best ones. Be sure to also think about the order in which you want them to appear in your presentation and whether any of the photos need to be edited and improved.
Once you have decided which photos to use, you can utilize Movavi Slideshow Creator to take care of the rest. With it you will be able to:
Add all the photos and videos you want to be a part of your vacation presentation and adjust the sequence that they appear in by dragging and dropping them in place.
Apply stylish animated transitions between scenes to jazz up the presentation.
Insert audio tracks to include background music.
Enhance the quality of any photos and correct common issues with them.
Cut videos into segments to get rid of unwanted parts of the video and only keep the best bits in the presentation.
Rotate and crop photos so that they are uniform.
In short, using Slideshow Creator is the perfect way to have all the features you need to create and polish your vacation presentation. On top of being an excellent video slideshow maker, it also will allow you to optimize your videos for various devices and platforms with the help of its hundreds of presets. Seeing as the presets include support for mobile devices and online video sharing platforms as well as social media – you should be able to conveniently save your video and share it with whomever you please.